Understanding Modern Weapon Storage.
After 15 years of designing and building military armories all over the world, I thought it was time to put my thoughts down and create a series of educational pieces about modern weapon storage.

In the last few years, several office and filing storage manufacturers have entered the weapon storage rack market. These companies do not appear to have any real experience in this field. The storage systems they are representing or manufacturing simply do not work well in military armories…. continue to Weapon Storage 101
---
How SecureIt is Saving the Pentagon $$$… Potentially Millions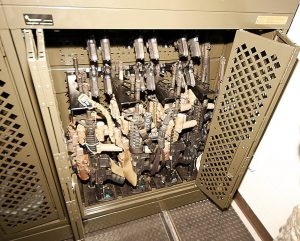 You can upgrade instead of scrap your old space-saving weapon racks
There are tens of thousands of weapon storage racks in use by our military. Most of which are 12-18 years old. These older design systems are creating a serious problem. Weapons have changed, equipment has changed.
Before you scrap and replace these old space saving systems, consider upgrading them.
learn more: Upgrade space saving weapon  racks
---
Weapon Racks: How to Build an Armory
Learn how to Build out a typical weapon storage armory system to fit your equipment.
Here I take an actual weapons density list and build out the basic armory, then make some changes to add additional storage.

In many armories, you will need shelving space for cases, mounts, and other gear. Learn the simple process to quickly figure out how many and what type of weapon racks you need to rebuild your armory. Learn more:  Weapon Racks: How to Build an Armory
---
Replacing old complex weapon racks
If your armory is a mess and simple tasks take all day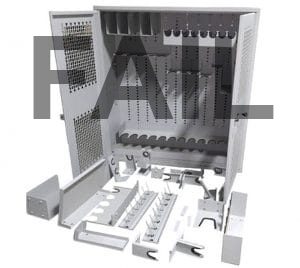 We have just completed the Travis AFB Project. This armory had become dysfunctional as a result of the complex weapon storage cabinets and non-US locking system. The unit had purchased Canadian weapon racks (Dasco) to outfit their armory. They were sold on the modular back panel and a wide variety of brackets to store all their guns.
The problems started almost immediately. The Abloy Lock in each cabinet is designed for a Canadian standard. It really doesn't work well in a US military armory. All the different brackets were driving them nuts. learn more: Weapon Racks: Replace Complex Storage
---
See All: Weapon Rack Knowledge Base