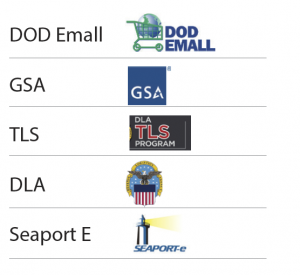 Secureit Tactical has decades of experience in government procurement methods and our staff is ready to assist in making your purchase an easy process.
IDIQ:
IDIQ Contract Number SPE7MX-18-D-0010
IDIQ M6740018D0026
Over 200 SKUs available to provide a full arms room overhaul.
NSNs
1095-01-599-5325   1095-01-599-4882
1095-01-599-4865   1095-01-599-4878
1095-01-599-4868   1095-01-599-4880
1095-01-599-4871   1095-01-599-4886
1095-01-599-4782   1095-01-599-4887
Learn More: SecureIt Weapon Rack NSNs
Tailored Logistics Support
Administered by DLA Troop Support provides rapid procurement method by registered DOD users both INCONUS and OCONUS. Ask for more information.
DLA Direct
Provides for another rapid method to go directly to DLA for a specific purchase request.
GSA
GSA Contract Number: GS-07F-5910R
(Through Greenline )
Law Enforcment:
HIRE CONTRACT # PC66817.
TIPS CONTRACT # 190101