Weapon Storage…
We took a different approach
How a technology storage expert, turned military weapon storage guru, is revolutionizing the way military armories store their weapons.
Traditional, bracket-style weapon storage racks weren't designed to store today's modern firearms.
Recognizing this, SecureIt did an in-depth study with U.S. Army Special Forces Command analyzing their armories' challenges and developed revolutionary technology to meet the evolving needs of today's military armories.
SecureIt's modular weapon rack solution is scalable and flexible, but most importantly, it is remarkably simple. At the heart of our storage system is CradleGrid™ Technology which fits virtually any weapon, allows for straight-line access to each and every weapon and accommodates weapons with optics.
We've put our CradleGrid system to work for all branches of the military, in all theaters of operation.
SecureIt Tactical
Has designed and built more modern military armories than any other company in the world.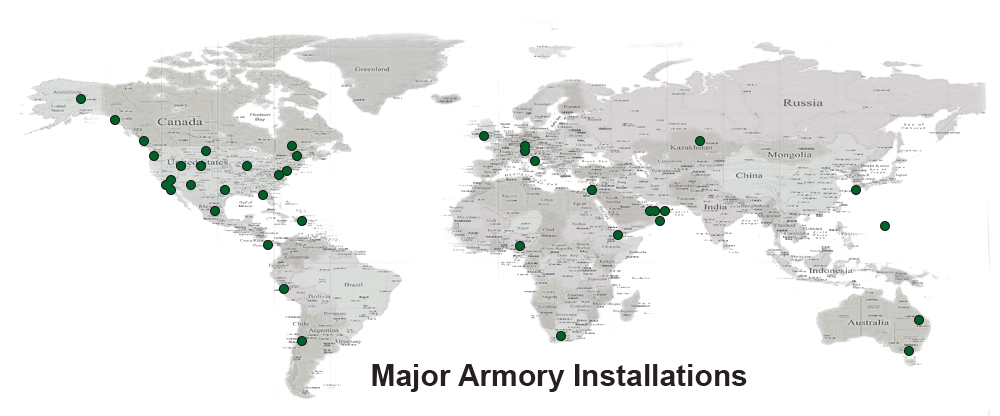 The gun storage game will never be the same!
SecureIt is changing the way civilian's are storing their firearms