Comparing the SecureIt® high-density weapon storage racks and the space saving racks.
Don't let the name fool you
SecureIt Tactical Weapon Racks are for more efficient and save much more space the space saver racks
| | | |
| --- | --- | --- |
| | VS | |
First off, to be fair we are comparing 1 Tactical Model 84 Weapon Racks with 2 stacked space saver racks. Weapon racks stats
| Rack | Dimension | Rifle Capacity |
| --- | --- | --- |
| SecureIt Tactical Racks | 36″w x 15″ x 84 | 24 |
| Space saving | Qty-2 42″ x 16″ x 44″ | 20 |
Comparing armory floor space requirements between space saving racks and SecureIt
An armory storing 800 M4 rifles
Using Space saver racks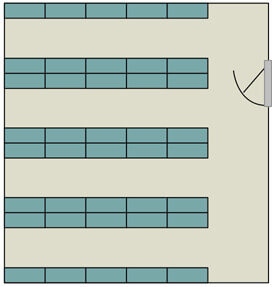 Using SecureIt Model 84 racks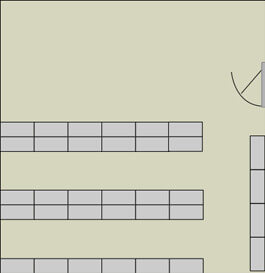 In the above example, the Space saving racks take up the whole armory. This will be a very crowded work environment, with no room for growth of any kind. Using the SecureIt Tactical racks, there is dramatically more space available. SecureIt high-density weapon storage racks would allow for the storage of a larger number of weapons and gear in the same room. You would also have space for a workbench, shelving for mounts and case and bin storage -see below.
This is the same arms room now set up with the proper weapon / gear storage and work spaces.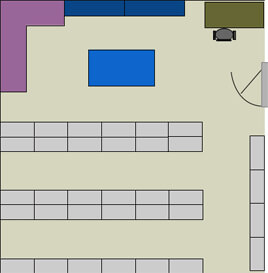 Using SecureIt Tactical Weapon racks frees up enough space to add some valuable storage to the armory. Here we have added wide-span shelving for mounts and cases, a Maple top workbench with modular drawers and a wall of cabbies for NVGs, radios and other gear.
The Same armory now configured for maximum weapon storage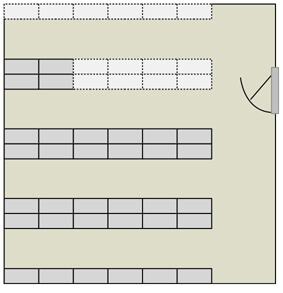 This is the same armory using Tactical Model 84 weapon racks. There is quite a bit more space available using the SecureIt weapon racks.We have added additional racks to fill the space. This armory now can hold 1152 rifles
---
Adding Crew served weapons to the list
In the example above we are storing M4s only. If I add some crew-served weapons to the MTOE list, there is a dramatic effect on efficiency. The "space saving" racks really struggle. In fact, they require a lot more space.
Armory Weapon List:
M2HB 10
MK19 10
M240B 18
M249 18
M4 540
Using space saving weapon racks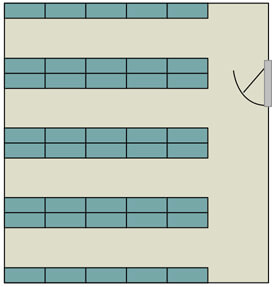 The MTOE list above fills the armory with space saving racks
Using SecureIt Tactical weapon racks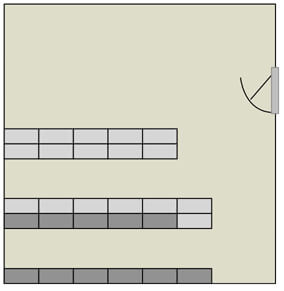 Tactical racks require about half the space for the same MTOE. This clearly illustrates the dramatic difference in space efficiency.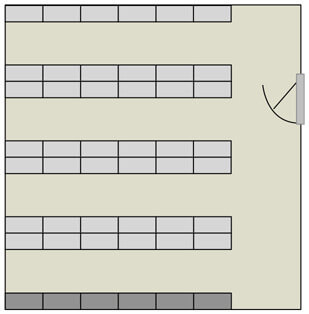 There is now room for all the weapons on the list, plus an additional 486 M4s. Almost twice the amount of M4s from the original requirement.
As I clearly show in the above examples, there is a significant space saving advantage using the SecureIt Tactical Model 84 weapon racks over the traditional space saving racks.
Please note: the Tactical racks used in all the example are standard product and not a special high density version. All weapons in the racks are stored with a 2 7/8″ – 3″ barrel spacing (standard weapon spacing).
Reclaim valuable arms room space!  contact our Armory design group for assistance
Also see:
9 Key Reasons to step up to SecureIt